About Us
7 Triangle 7 Cattle Co., LLC is a cattle services company founded to offer training and services accumulated from a "lifetime" of experience in many facets of the ranching and beef cattle business. Harold Miller, Jr. along with wife Cheryl and son Mark make up the team at 7 Triangle 7. Harold is a graduate of Colorado State University in Animal Production and has managed and owned cattle in custom feedlot, commercial cow-calf, stocker, and purebred seedstock operations. Harold's interest in artificial insemination and reproduction started at CSU while working with synchronization researcher Dr. Jim Wiltbank. Harold subsequently worked for American Breeders Service (later to become ABS Global, Inc.) for 16 years in rolls as district, regional, and Beef divisional manager and for 3 years as North America Beef Sales Manager for Alta Genetics, Inc. During these years in the A.I. industry, Harold trained over 4,200 producers (beef and dairy) in the technique of artificial insemination and management of successful A.I./genetic programs.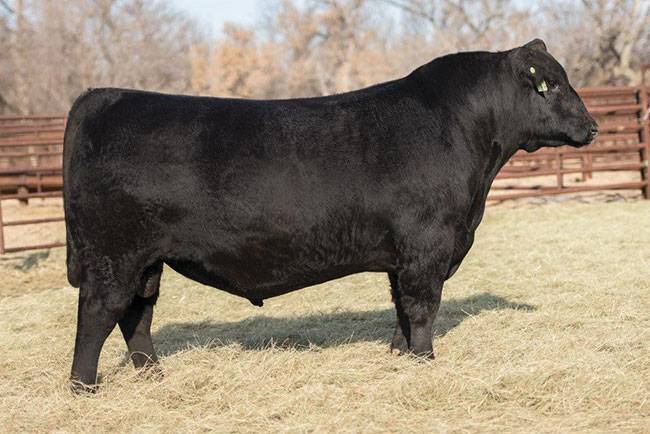 During the many years of livestock industry experience, Harold has had the opportunity to hold many offices and serve on several boards, i.e., Colorado State University Livestock Advisory Council, Great Western Beef Expo steer test board, Colorado Cattlemen for Christ board and president, Colorado Hereford Assn. board and president, Colorado Junior Hereford Assn. advisor, Rocky Mountain Junior Beef Expo founding board, Washington County and local 4-H Beef Leader, Rocky Mountain Quarter Horse Assn. board, Northeast Colorado Quarter Horse Assn. board and president and numerous trips to American Breeders Service President's Roundtable.
7 Triangle 7's focus will always be to make producers more successful and to make "good-uns" from available genetics and new technologies, no matter what the goal of the producer is, be it: production, carcass, feedlot, seedstock, show ring, etc.