Training Clinics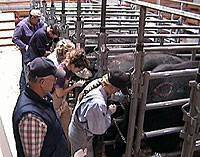 With 6,837 producers already trained in artificial insemination (from 38 states and 8 foreign countries, from 10 years old to 82, from varied backgrounds – flight attendants to veterinarians, surgeons to firemen, nurses to teachers, and, of course, numerous cattlemen), the staff at 7 Triangle 7 Cattle Co., LLC is dedicated to striving to provide a curriculum and practice that "turns out" superior skill levels for graduating technicians.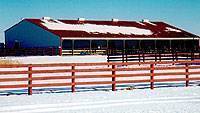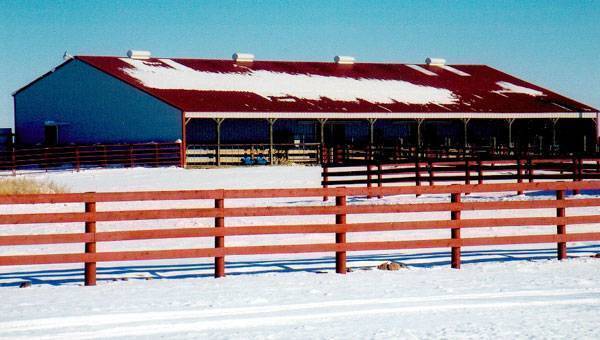 The facilities at 7 Triangle 7 are an indoor/all weather heated area for training. Their rugged construction is of importance to offer a secure, safe, comfortable environment unlike many of the past teaching experiences conducted with haltering and tying unobliging cows to a fence in a blizzard.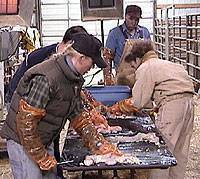 The curriculum will always allow plenty of flex for questions from the basic to "what's new". It involves many aspects of becoming a better stockman/manager in order to successfully manage a genetics program whether it be through A.I. or natural service. It is much more than a "how to" program, but includes substantial "hands-on" practice.
---
UPCOMING CLINICS
2022-2023 Dates:
December 17-19
February 10-12
March 11-13
April 21-23
May 19-21
June 14-16
ENROLL EARLY
TO ASSURE A PLACE
Enrollment is limited for class size
Enrollment:
$750
Send $150 Deposit to enroll.
DOWNLOAD (.doc)
ENROLLMENT FORM
(Microsoft Word needed)
DOWNLOAD (.pdf)
ENROLLMENT FORM
(Adobe Reader needed)